Recharge, relax, and recharge again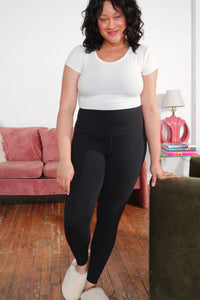 Welcome to Daily Ritual Boutique, your go-to destination for self-care and wellness. The boutique is dedicated to helping women prioritize their well-being and find inner peace. I believe that taking care of yourself is not a luxury, but a necessity, and I'm here to make that process easier for you.
I believe that true transformations begin with self-awareness, and I'm committed to helping you discover what you need to feel your best. I'm obsessed with all things self-care, and decided to go back to school to study wellness, becoming a Certified Wellness Coach. I'm here to guide you through the process, offering personalized advice and support to help you achieve your goals. Check out the, "Ask A Wellness Coach" forum in our community, it's free!
The boutique offers a carefully curated selection of products that are designed to help you relax, unwind, and nourish your body and soul. From luxurious bath and body products, to meditation, journals, coaching, self-care plans, and loungewear, we have everything you need to create your perfect daily ritual.
So why wait? Start your journey towards a happier, healthier, and rejuvenated you. Remember, you deserve to be the best version of yourself, and I'm here to help you get there!
Crystal Gardner
Founder / Owner
How It Started
My story, from burnout to bliss & how I ended up in the self-care/wellness industry.
Quality
Everything is tested and approved by busy working women to ensure products and pieces work for you, while easily fitting into your life. We are also moving towards offering clothing that is made with sustainable fabrics, made in the USA, as well as products that are handmade, artisan, or women owned.

Not Like The Others
It's more than just loungewear and self-care products. My goal is to build a community, a movement. I want to help women learn how to create rituals, moments and practices that help them take their wellness into their own hands and enjoy.
I Support You
I like to think of myself as the big sister in your life, here to help you when you need it, with love and care. If you ever have any questions, feedback, concerns or questions, just send a message, and I will get back to you.